90MM to 250MM Plastic Welders Hydraulic Butt Fusion Machine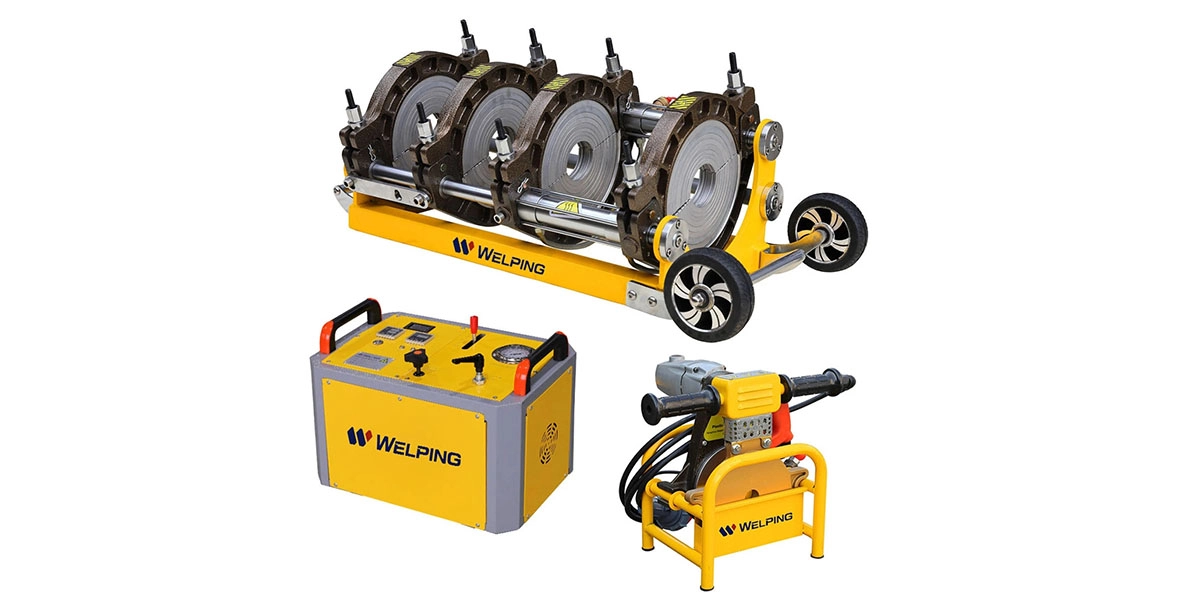 Butt fusion welding is an effective, reliable jointing method for PE, HDPE, PP, PVDF, MPP pipes. It is a cost-effective and reliable connecting solution for a broad range of piping applications, such as municipal, industrial, marine, mining, landfill, duct and agricultural industries.
To achieve good jointing, a steady, precise, robust butt welding machine is essential. WELPING had been developing, manufacturing and distributing plastic butt welding equipment since 2005. It's our pleasure to help our customers build reputation in plastic piping projects.
The Hydraulic butt fusion welding machine mainly consists of 3 major parts: Carriage (also called frame or base), planing tool (also called trimmer or facer) and heater, hydraulic station with control panel. Carriage for accurate pipe face joint and steady pipe clamping, planing tool and heater responsible for accurate trimming and heating, hydraulic station provides actuation and control.
1. Robust structure of carriage part (machine frame) with streamlined outlook
2. Planing tool with durable copper wiring motor, HSS blade of double edges
3. Heating plate with PTFE coating from Dupont or Daikin
4. Hydraulic station of integrated enclosure shielding splash and dirt
5. Color LCD screen with integrated operation buttons
Parameter
Model

WP250A

Welding range (mm)

90-250MM

Standard reducers (mm)

90-110-125-140-160-180-200-225-250MM

Power supply

220V/50Hz, 1PH

Total power

5.05KW

Heating plate

2.3KW

Planning tool

2.0KW

Hydraulic station

0.75KW

Pressure adjusting range

0-6.3MPa

Max Temperature of heating plate

270℃

Temperature Deviation

±5ºC

Piston Area

11CM²

Packing Dimension

0.83*0.57*0.54MM

0.77*0.6*0.63MM

Gross Weight

145 KGS
Product Details